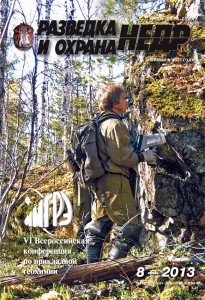 CONTENTS
УДК 550.84
Kremnetsky A.A., Morozov A.F., Kiselev E.A.
MULTI-SCALE GEOCHEMICAL OPERATIONS: STATUS AND WAYS OF THE INCREASE OF THE EFFICIENCY OF THE FORECAST AND THE SEARCH FOR SOLID MINERAL RESOURCES AND HYDROCARBON CRUDE
It is characterized by the current state of the regional, prospecting and prospecting-and-evaluation geological and geochemical work, carried out within the framework of the State order within the territory of the Russian Federation. Attention is focused on the shortcomings, affecting the quality and efficiency of these works; priority actions are outlined to enhance their effectiveness in the field of the basic research, organizational and technical support, scientific and methodological support, and financing.
Key words: regional geochemical work, geochemical prospecting, ore and oil-and-gas fields.
REGIONAL GEOCHEMICAL OPERATIONS
УДК 550.84
Golovin A.A., Krinochkin L.A., ChepkasovaT.V.
THE PROBLEMS OF IDENTIFICATION, INTERPRETATION AND EVALUATION OF ORE-PRODUCING GEOCHEMICAL ANOMALIES IN THE AREAS OF ADVERSE LANDSCAPE-GEOCHEMICAL CONDITIONS
A significant part of Russia compises areas with adverse geological and landscape-geochemical conditions where the use of conventional geochemical methods is ineffective. However, several studies of the 1970-ies and modern resarches in elaborating specific geochemical methods that have been started recently are very encouraging. They show that in the earth's crust constant, continuous orderly motion of chemical elements takes place that does not begin with the process of mineralization and does not end with it. However, there are significant problems of interpretation and evaluation of anomalous geochemical fields (AGСF) detected at the areas under consideration. To solve these problems it is proposed that a sectoral R & D program "Geochemical work in the adverse landscape and geological conditions" be developed and implemented.
Key words: geochemical forecasting and prospecting of mineral deposits, ore-producing geochemical anomalies, areas of adverse landscape and geochemical conditions.
УДК 550.84
Goldberg I.S., Abramson G.Ya., Los V.L.
GEOCHEMICAL IMAGE OF ORE OBJECTS FROM REGIONAL TO LOCAL – A BASE OF PROGNOSIS AND EXPLORATION BY «IONEX» TECHNOLOGY
In the article the results of many years geochemical investigation is shown, according to which there are positive and negative anomalies for ore objects of various ranks, from regional to local. These anomalous geochemical ore fields are combined into a ore systems with its internal zoning. System sizes are an important exploration indicator. Such polar geochemical systems can be explained based on the geoelectrochemical model.
Key words: geochemical investigation, positive and negative anomalies, ore system, electrochemical model.
УДК 550.4:552.578.2
Krinochkin L.A., Golovin A.A., Chutkerashvili S.E., Prokofeva A.F.
THE METHODOLOGY AND RESULTS OF PREDICTING OIL- AND GAS-BEARING SITESIN REGIONAL GEOCHEMICAL WORKS
On the basis of results a multi-purpose geochemical mapping in scale 1:1 000 000 which has been carried out with studying in soils of adsorbed hydrocarbon gases and imposed auras of microcells, possibility of identification of the potential oil-and-gas areas. Within a platform part of the region a number of potential areas, perspective on identification of the large-scale deposits, traditional geologic-structural types were localized. The new types of oil-and-gas objects dated for West Ural folded-overlapped belt were allocated and localized in the most Ural folded area. The allocated areas recommended for specification of their perspective assessment and definition of places for searching drill holes to carry out geochemical works in scale 1:200 000 – 1:100 000.
Key words: prospecting works, geochemical technology, prediction, oil and gas prospect, adsorbed gases of rocks.
УДК 551.243:550.4.02(235.222)
Turkin J.А., Karabitsyna L.P.
STRUCTURALLY-TECTONIC POSITION OF DIFFERENT-RANKS GOLD-ORE ANOMALOUS GEOCHEMICAL FIELDS OF NORTH-WEST GORNY ALTAY
The structurally-tectonic analysis of territory with the contrast pull together anomalous geochemical fields revealed here, in structural and metallogenic sense dated for a zone of a joint of the North Altay gold-bearing belt of Gorny Altay and the North-East shear zone, limiting a polymetallic belt of Rudny Altay is carried out. Degree of their perspectivity allows to define the established laws of localisation of the given geochemical fields and to assume their formation in the conditions of combination main tectonic ore control factor with a joint of imbricate fans of the faults of reverse-thrust and normal fault kinematics, provided active functioning the recycling system, the magmatic factor from a powerful fluid component and the metasomatic factor with the replenishment of the useful components in zones of the intensive argillization of the rock of paleovolcanical constructions.
Key words: anomalous geochemical fields, faults, imbricate fan, paleovolcano, Gorny Altay.
УДК 551.242.31+553.041
Gusev G.S., Gushchin A.V., Sirotkina O.N.
NEW APPROACHES TO MINERAGENICHESKY'S ASSESSMENT OF POTENTIAL OF DIFFICULT ARRANGED INTEGUMENTARY AND FOLDED AREAS
Regional geochemical works are an important part of the State Geological cartography program (at 1:1 000 000 and 1:200 000 scales). The main achievements in this area are based at improving methods of geochemical mapping and a broad introduction to applied geological research of the plate tectonics and mantle plumes theory rules. Current approaches to mineral resource estimations are based on a comprehensive analysis of geodynamic settings which contain ore-bearing formations, their relations with geochemical compositions of ore-bearing geological complexes, structural, metamorphic, metasomatic and supergene transformations.
Key words: fold-thrust belts, geodynamic settings, mineral resources, ore formations.
УДК 550.4:519.24+668
Zagubny D.G., Verkhovskaya L.A.
ALGORITHMS FOR DETECTING GEOCHEMICAL ANOMALIES ACCORDING TO AREAL SAMPLING
This paper examines the main data processing algorithms geochemical implemented in the author's program «Lineament». We propose an algorithm constructs forecast is based on automatic analysis of mono and complex elements geochemical fields and data on the location of deposits and occurrences.
Key words: programming, anomalies, geochemical sampling, prognosis models.
SEARCH GEOCHEMICAL WORKS
УДК 553.411'462'43
Menchinskaya O.V., Sokolov E.P., Mishnin V.M.
GEOLOGICAL AND GEOCHEMICAL MODEL OF GOLD-PORPHYRY (?) MINERALIZATIONIN ALKALINE ROCKS OF MURUNSKIY MASSIF
The position of Murunskiy alkaline massif is considered in regional plan and the results are presented of gold geochemical prospecting in the eastern area of the massif, forming the basis of the geological and geochemical model of possible new geological commercial type of gold mineralization associated with alkaline magmatism.
Key words: Murunskiy alkaline massif, dispersion train and secondary haloes, new geological commercial type of gold mineralization.
УДК 553.41
Marchenko A.G., Ilchenko V.O., Morozov M.V., Moralev G.V.
REVELATION AND INTERPRETATION OF DIFFERENT-RANK ANOMALOUS GEOCHEMICAL FIELDS OF THE GOLD-BEARING TARGETS IN THE URYAKH AREA
This paper shows that anomalous geochemical fields of different-rank gold-bearing objects have both common and specific, depending on rank characteristics and estimation criteria. Stage-by-stage geochemical exploration in Uryakh area (Eastern Siberia) with corresponding changes of scale and methods has manifested success of this approach to discovering gold deposits.
Key words: lithogeochemical exploration, dispersion trains, dispersion haloes, primary haloes, anomalous geochemical fields (AGF), gold deposits, Uryakh area.
УДК 550.84:553.411.071
Voroshilov V.G., Ananjev Yu.S.
THE FORMATION MECHANISMS AND DETECTION METHODS OF MULTI-FACETED ANOMALOUS GEOCHEMICAL FIELDS
The concept of ore genetic geochemical fields formation associated with thermal fluid systems has been developed. The influence of advanced and retreat osmosis on temperature behavior and fluid salinity, and its further impact on those processes in anomaly geochemical field structures was discussed. Vortex structure of ore genetic geochemical fields was presented and a hypothesis of fluid-vortex behavior based on ring-pattern satellite images relevant to hydro thermal systems. Based on the above-mentioned facts a ranking techniques of ore genesis geochemical fields was developed, which in its turn, minimizes the influence of terrain conditions in exploration.
Keywords: anomaly geochemical field modeling, hydrothermal deposits, ring and vortex structures, the interpretation of geochemical data.
УДК 553.430:550.4.02
Nikolaev Yu.N., Sidorina Yu.N., Kalko I.A., Apletalin A.V., Prokofev V.Yu., Chitalin A.F.
GEOCHEMICAL HALOS OF PORPHYRY-EPITHERMAL SYSTEMS, INTERPRETATION AND ASSESMENT BASED ON MODERN GEOLOGICAL AND GENETIC VIEWS
Charachteristics of the anomalous geochemical halos of the porphyry-epithermal systems of the Oloy copper belt, which is the largest in the Far East of Russia, are given. Based on the modern geological and genetic views, their interpretation is considered. Prospects for discovery of the large deposits in the area are discussed.
Key words: geochemical prospecting, anamalous geochemical halos, areal metal production, porphyry-epithermal systems, copper, gold.
УДК 553.4
Grigorov S.A.
NONLINEAR STRUCTURE OF THE GEOCHEMICAL FIELD ORE-FORMING SYSTEM
Nonlinear nature of ore-forming and accompanying halation is defined by self-organization of dissipation system on the "time arrow" ore body – metallogenic province. Dissipation is followed by cyclic energetic process (pumping, saturation,bifurcation) defining nonlinear hierarchy of its products on the way of mineral substances transformation in time and space. Geochemical field of such system on adjacent levels is formed on a scale of geological time simultaneously. Natural cycles of self-organization are adequately presented by structures of geochemical fields which enables to solve application tasks of ore deposits search and exploration effectively.
Key words: Geochemical field, structure of geochemical field, ore-forming system, dissipation, concentration, self-organization, time arrow, search, exploration, ore deposits.
УДК 550.842.092.1/.2
Sokolov S.V., Makarova Yu.V., Yurchenko Yu.Yu.
METHOD OF ANALYSIS OF SUPERFINE FRACTION: RESULTS AND EFFICIENCY
The innovative technology of the geochemical exploration in closed areas – the method of the hyperfine fraction analysis (MASF) is considered. The possibility of effective use of the MASF technology in the varying landscape conditions is shown. The specific examples of the practical implementation of the MASF technology in closed areas in different regions of Russia are given. Key words: geochemical exploration, method of analysis of superfine fraction, superimposed secondary sorption-salt dispersion haloes, residual mechanical dispersion haloes.
УДК 550.842
Menchinskaya O.V., Yushko N.A., Galuk S.V.
EXPERIENCE GAINED IN METHODOLOGICAL SUPPORT OF EXPLORATION GEOCHEMISTRY
For ten years and more the IMGRE expert group supervises and supports methodologically the medium-scale geochemical exploration studies carried out as elements of the federal exploration projects. As a result of peer reviewing of relevant projects and technical reports, the authors found out and classified the typical errors described in this paper. It is expected that minimization of these errors could stimulate efficiency of geochemical exploration.
Key words: geochemical exploration, methodological supervision, typical errors.
ANALYTICAL METHODS BY GEOCHEMICAL OPERATIONS
УДК 553.43
Karas S.A., Nabelkin O.A., Trach D.A., Filin A.S., Karabaev G.V.
THE EXPERIENCE OF USING PORTABLE X-RAY FLUORESCENCE ANALYZER FOR DETECTING GEOCHEMICAL ANOMALIES OF COPPER AND CHROMIUM MINERALIZATION
Specific issues are considered that are related to the use of portable X-ray-fluorescent analyzer in the field for conducting litho-chemical search for copper and chrome mineralization by secondary and primary haloes. Factors are noted that affect definition of element contents in loose sediments and bedrocks and make the use of X-ray-fluorescence for express definitions of element contents more complicated.
Key words: portable X-ray-fluorescent alalyzer, litho-chemical search by secondary and primary haloes.
УДК 543.423:543.08
Apolitsky V.N., Vaganov I.N.
USING DIRECT INTEGRAL–SCINTILLATION ELEMENT-PHASE METHOD FOR RESEARCH OF GEOCHEMICAL SAMPLES
An integral-scintillation element-phase method of research for powder samples is proposed. It is based on virtual fragmentation of a sample into smaller parts (microportion) with periodic short-time synchronous registration (accumulation) of spectral analytical signals obtained during space-time investigation of the substance. This allows to enhance not only the accuracy and sensitivity of the element analysis due to detailed study of each microportion, but also obtain phase characteristics of the samples.
Key words: integral-scintillation spectral method, direct atomic emission spectral analysis, heterogeneity, geochemical characteristics, prospecting indicative characteristics.
УДК 550.84:553.411
Milyaev S.A., Chekvaidze V.B.
RELATIONS OF SECONDARY HALOES OF DISPERSION AND OF ION-POTENTIOMETRIC ANOMALIES IN THE AREAS OF ADVERSE LANDSCAPE-GEOCHEMICAL CONDITIONS
Ion-potentiometric method of discovering superimposed halos of mobile ions NH4+, K+, Na+, Cl–, Br–, J–, SO42- and pH, Eh potentials is most effective in blind and buried gold deposits exploration in flat country. This method should be integrated with secondary haloes research in orogenic province.
Key words: gold deposits, secondary haloes, ion-potentiometric anomalies.
УДК 550.84:543.5
Tursunmetov R.A., Abdullaev B.D.
USING RADIOCHEMICAL METHOD FOR SEARCHING URANIUM DEPOSIT OF HYDROGENOUS TYPE
Describes the radiochemical gamma-radiation variation; rohose rigid component is notable by peculiar reaction on earth's crust contraction or tension deformation.
Кеу words: dynamic geophysics, hard component of gamma-radiation, supra-ore and near ore zones, radiogeochemical method, soliton, fluid migration of elements, energy-active media.
Solution VI of the All-russian scientific and practical conference on applied geochemistry
Solution III of the international symposium «Uranium: geology, resources, production»
REVIEW
Los V.L. «Arktida» A.A. Kremenetsky
Kozlowski E.A., Gorokhov S.L., Kremenetsky A.A., Lisov V.I., Mashkovtsev G.A., Trofimov V.T., Chesalov L.E., Tseysler V.M. Russian Geological Encyclopaedia